Unfortunately, this event is already over.
Stay tuned for our video recap!
Your free ticket
to an EPIC day
Register now and secure your place: after 3 successful German editions, EPIC is ready to take over London! We can't wait to see you there: fill in the form and claim your free spot.
---

EPIC Summit attendance will grant you eligibility for 5 CPE credits with IAPP, applicable to following certifications: CIPP/A, CIPP/C, CIPP/E, CIPP/US, CIPM, CIPT.
Why should you attend the 1st UK EPIC edition?
Navigating the current economic landscape is a challenge for companies of any size, industry and geography. However, successful companies have discovered the core principles that enable them to thrive, empowered by their compliance and information security efforts.
In this context, EPIC 2023 will bring together industry leaders, experts and practitioners to explore proven strategies for navigating complexity and keep a transformational mindset at core. You will discover how successful organizations manage to optimize resources allocation, mitigate risk and drive growth in this rapidly evolving landscape.
An extended networking session will grant you the chance to ask directly our experts for guidance on your next business moves.
Don't miss this opportunity to connect with industry pioneers, expand your network, and unlock new possibilities for your organization's success.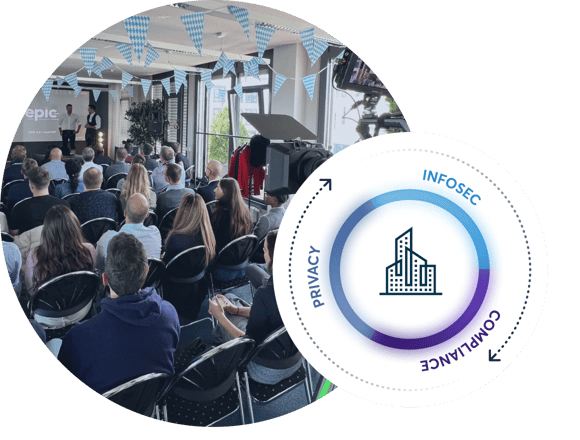 What topics will be covered?
Balancing Privacy VS Gen AI
Gen AI is a powerful tool outpacing regulatory endeavours with its rapid evolution. Be at the forefront of this transformative technology and seize the opportunity to prioritize privacy in your processes, enabling your company to reap the advantages of AI.
Schrems 3: the future of data transfers
Facilitating cross-border and international data transfer presents a multifaceted and dynamic aspect of privacy compliance. Stay informed about the most recent developments, challenges, and opportunities arising from new data transfer mechanisms and emerging technologies.
The risk landscape for 2024
What will information risk management entail in 2024? Acquire comprehensive knowledge about upcoming cybersecurity trends, strategies, and tools that will fortify your business in the forthcoming year.
Scaling your compliance governance
To achieve scalable compliance efforts, a shift in mindset is imperative. Learn the path to move beyond mere "Getting certified" and adopt a comprehensive approach encompassing privacy, infosec, and compliance. This holistic view will streamline efforts and enhance the business's agility in adapting to market and regulation changes.
Consent: the marketing performance tool
Gain insights from an actual case study on how to skilfully utilize consent and preference management to enhance your current CRM data and create a comprehensive customer profile. Elevate your marketing efforts by fostering increased engagement, loyalty, trust, and conversions.
The hidden costs and values of compliance
When contemplating the cost of compliance, we often focus on investments in technology, business processes, time, and resources. However, there are hidden costs that companies tend to overlook. Understanding the true value behind these concealed expenses is crucial for accurately calculating the Total Cost of Ownership (TCO) of compliance.
Meet some EPIC speakers!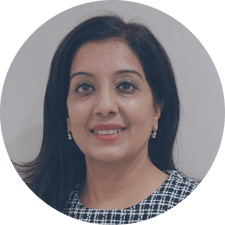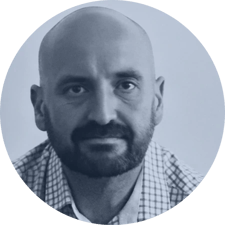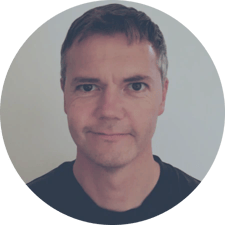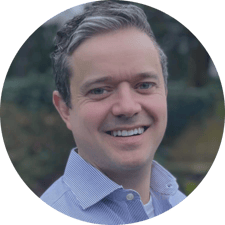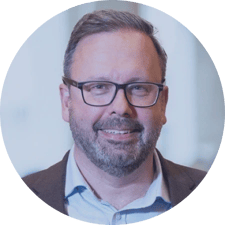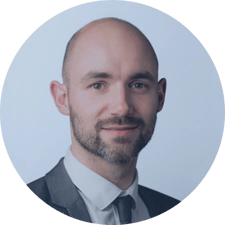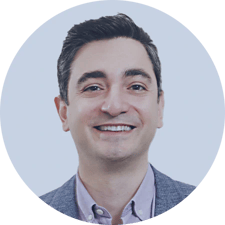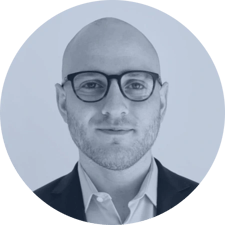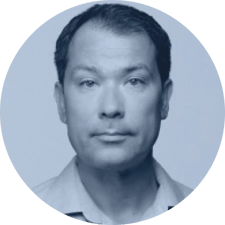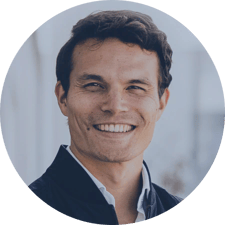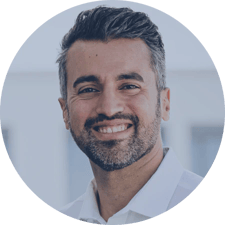 Max Schrems
Privacy Activist, Lawyer and Author

Maximilian Schrems is an Austrian activist, lawyer, and author; he is also the founder of NOYB – European Center for Digital Rights, a "privacy enforcement platform" that brings data protection cases to the courts under the EU General Data Protection Regulation. Schrems first came into the spotlight when he filed a complaint to the Irish Data Commissioner that Facebook Ireland was illegally sharing his personal data with the U.S. government. The so-called "Schrems I" case eventually led to the invalidation of the Safe Harbor data-transfer agreement between the EU and U.S. Other notable cases include the 2014 lawsuit against Facebook, estimated to be the largest class action privacy suit ever brought in Europe, and multiple complaints filed under GDPR against Google, Facebook and other big tech companies. Schrems is the honorary chairman of NOYB, designed to join forces with existing organizations, resources and structures to maximize the impact of GDPR.
Taj Mankoo
Denali and Consent Management Product Manager
@ Mistral Data
Taj has developed Denali, Mistral Data's single customer view product, from the ground up. Over the last ten years she has managed its growth and implementation across all First Group Train Operators, ensuring robust consent management, improving customer matching and providing industry essential customer communication capabilities.
Richard Levy
Data Protection Officer
@ Square Enix
Currently leading the Data Protection Office for Square Enix as their DPO, Richard is a seasoned Data Protection and Privacy professional. Armed with a legal background, project management experience, technology knowledge and an understanding of how to apply it all to risk-based approaches that deliver creative outcomes, Richard is adept at skilfully navigating the intricate and ever evolving landscape of data protection and privacy regulations. His approach goes beyond "box ticking" exercises, championing a culture of privacy-conscious innovation that enhances player trust and frees the developers to focus on gaming excellence.
Craig Carr
Head of Privacy
@ Edit Salocin
Currently working for Edit Salocin as Head of Privacy, Craig is an experienced data protection and privacy expert. After graduating in Business Information Systems, he began his professional journey across a wide range of UK-based companies, with increasing responsibilities. He was most recently Data Protection Office for the digital transformation consultancy company Kin + Carta, before moving to Edit Salocin after a 5-year tenure.
Will Morrish
Chief Revenue Officer
@ CovertSwarm
Will is the Chief Revenue Officer (CRO) at CovertSwarm, bringing over two and a half decades of invaluable expertise across technical and security solutions. His career journey includes leadership roles in global network providers, cloud service providers, and Managed Security Service Providers (MSSPs), notably contributing to the success of leading MDR SaaS provider Alert Logic. Will has a deep understanding of the intricate cybersecurity landscape, with a unique perspective that bridges offensive and defensive security strategies.
Mike Washington
Head of UK and Middle East Data Ecosystem
@ Anonos
Mike leads Anonos UK & Middle East Sales. He is a privacy solutions leader specialising in driving client value across the Data Insight, Cloud and Compliance ecosystem. He has worked extensively with Clients & Partners around the world managing relationships and outcomes for some of the worlds best known brands.
Vipul Asher
Sales Director
@ DataGuard
Vipul Asher is a recent addition to the DataGuard UK Go-To-Market team bringing a wealth of experience in the field of Privacy and Compliance. Vipul holds a Masters Degree in Computer Science and is also a Fellow of Information Privacy (FIP) with the International Association of Privacy Professional (IAPP). Vipul is an active public speaker passionate about topics like data subject privacy and consent management.
Ben Daley-Gage
Senior Consultant Privacy
@ DataGuard
Ben is a Senior Privacy Consultant in DataGuard's Global Corporate Team, helping multi-national clients navigate the complexities of a global privacy framework. With over 10 years' experience as a data protection and privacy practitioner, he is also an Advisory Board Member for the International Association of Privacy Professionals (IAPP). Ben holds the Practitioner Certificate in Data Protection issued by the British Computer Society (BCS), and the CIPP/E, CIPM and CIPT certifications from the IAPP. Having previously worked as a Data Protection Officer for a UK Government agency, Ben also has experience working in higher education, healthcare, and fundraising, and is passionate about providing practical data protection and privacy advice that allows organisations to meet business goals while upholding people's rights.
Emre Salmanoglu
Director Product
@ DataGuard
Emre Salmanoglu, currently serving as the Director of Product, joined the company in 2022 as the first external leader of the product division. With a rich background as a certified Enterprise Architect and degrees in Cybersecurity, Emre possesses a proven track record in crafting socio-technical systems. Before the pandemic, he founded an Enterprise SaaS startup and later joined startups as a product leader and demonstrated his ability to lead Product teams. Holding master's degrees in Engineering, Emre is not only a leadership coach but is also deeply committed to the personal mission of protecting people.
Kyle Tackley
Senior Principle
@ DataGuard
Kyle is a Senior Principle in DataGuard's UK Tech and Privacy Practice with over 10 years' experience in Technical and Data Protection & Privacy roles. Ensuring world class service delivery of DataGuard's Hybrid InfoSec and Privacy as a service solutions to customers, and building a dynamic and successful teams are some of Kyle's top priorities.
Damir Zambelli
Senior Principal CPM
@ DataGuard
Thomas Regier
Co-Founder and Co-CEO
@ DataGuard
Thomas Regier is the co-founder and co-CEO of DataGuard, where he oversees the commercial, sales, and management strategies. Over his 12-year career, Thomas has gained valuable experience in Investment Banking, Corporate Finance, and Tech entrepreneurship, with expertise in finance, investment banking, and GTM (Go-to-Market) strategies.
Thomas holds degrees in Business Management, Politics, and Economics from esteemed institutions, including St. Gallen (BA, BA), Cambridge (MPhil), Columbia, and Harvard (MPA), which have contributed to his well-rounded understanding of various aspects of the business world. His passion for business and policies has led him to co-found DataGuard alongside Kivanç, and together, they lead the company with dedication and vision.
Kivanç Semen
Co-Founder and Co-CEO
@ DataGuard
Kivanç Semen is co-founder and co-CEO of DataGuard, where he leads the Company's product strategy. Kivanç's educational background is rooted in Business Informatics (B.Sc.) and Industrial Engineering (M.Sc.), having studied at the prestigious Karlsruhe Institute of Technology, and having further developed his passion for data protection and IT security at Carnegie Mellon University in Pittsburgh and the Universidad Carlos III in Madrid.
Kivanç has been a driving force behind data protection, IT security, and digital transformation for over a decade, having personally supervised more than 100 clients as a qualified Data Protection Officer (DEKRA). Kivanç has always been a tech enthusiast; he started his journey as a programmer and independent IT consultant at a young age. At 17, he founded his own consulting firm GEKES, and ever since 2010 he has been a technology entrepreneur.
An EPIC Agenda
Welcome to EPIC!
Vipul Asher
Sales Director @ DataGuard
DataGuard vision for the future

Thomas Regier
Co-Founder and Co-CEO @ DataGuard

Kivanç Semen
Co-Founder and Co-CEO @ DataGuard
Schrems III: International Data Transfers

Max Schrems
Privacy Activist, Lawyer and Author

Ben Daley-Gage
Senior Consultant Privacy @ DataGuard
First Group: leveraging Consent and Preference Management for long-lasting customer relationships

Taj Mankoo
Denali and Consent Product Manager

Damir Zambelli
Senior Principal CPM @ DataGuard
InfoSec: new strategies for an ever-evolving threat landscape, between cyberattacks and AI

Will Morrish
Chief Revenue Officer @ CovertSwarm

Kyle Tackley
Senior Principle, UK Tech and Privacy Practice @ DataGuard

Mike Washington
Head of UK and Middle East Data Ecosystem @ Anonos
DataGuard: products and features timelines for 2024

Emre Salmanoglu
Director Product @ DataGuard
Afternoon roundtables
Threat landscape in the UK
Incidents and Breaches - now and ongoing. A discussion
Will Morrish, Chief Revenue Officer @ CovertSwarm
Privacy and AI
Can Privacy and AI work in harmony? A discussion
Richard Levy, Data Protection Officer @ Square Enix
Do you Know-Your-Customer?
Consent done right. A discussion
Craig Carr, Head of Privacy @ Edit Salocin
Roundtables summary: key takeaways
Networking
At the end of the event, we'll have an extended networking session that will help us connect the dots between all the different speeches, roundtables and conversations: shoot all your questions and make the most of this unique chance! The experts, your peers and our DataGuard team are ready to discuss.
4th
EPIC Summit on stage
/on screen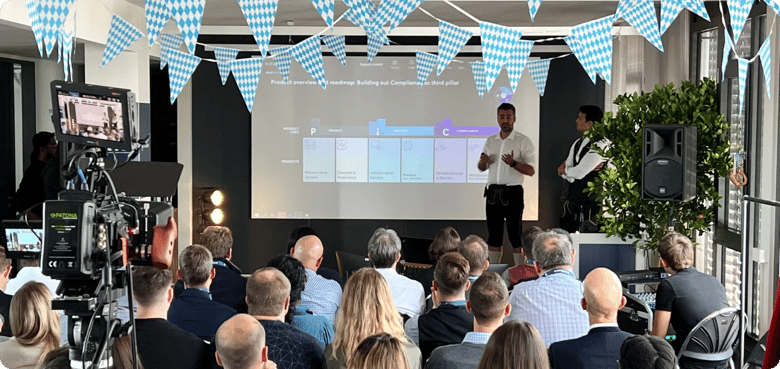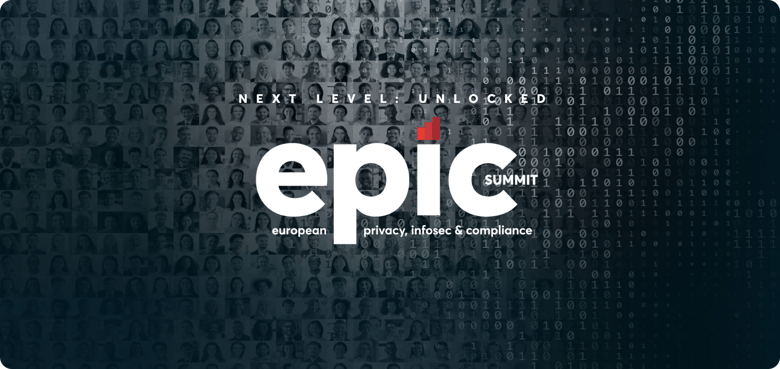 1,000+
attendees since 2021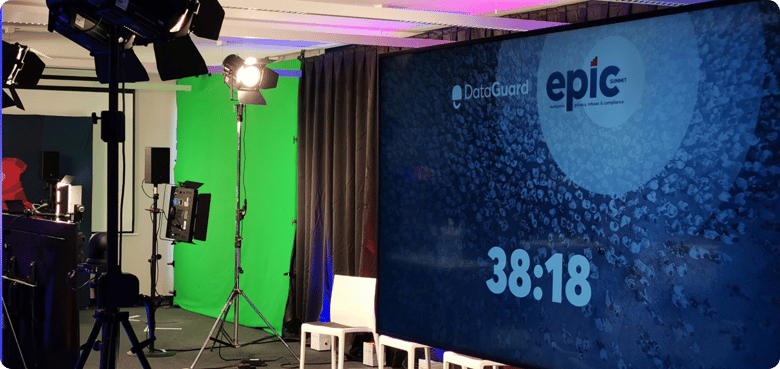 Location London
Techspace,
25 Worship St., London EC2A 2DX

by Train
Liverpool Street
8 minutes walk (0.4 miles)
by Underground
Moorgate
7 minutes walk (0.3 miles)
by Underground
Old Street
6 minutes walk (0.3 miles)